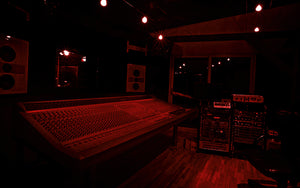 westview
the producer's view
DISCOVER YOUR SOUND
OUR KITS ARE CREATED AND SELECTED IN ORDER TO OFFER YOU A COMPLETE PROCESS AND A HIGH QUALITY SERVICE. FROM SAMPLE PACKS TO MIX ENGINEERING TOOLS YOU WILL BE ABLE TO LEVEL UP YUOR BEATS AND CREATE NEW SONORITIES
the best quality sounds' preset
Our "Demons Mixing Chains" is made by Patrick Wave, one of the best sound engineer in Italy.
Upgrade your sounds and experience the difference.
from producers to producers
westview is a new reality formed by producers with placements in the italian urban charts.
THE FIRTS COMMUNITY OF PRODUCERS IN ITALY
WESTVIEW WAS BORN TO GIVE CENTRALITY AND IMPORTANCE TO PRODUCERS
WE ARE HIGH ACHIEVERS AND READY TO HELP OTHER PRODUCERS WHO ARE LOOKING FOR A REFERENCE POINT. WE HAVE ALREADY REACHED A LOT OF GOALS, FEATURING WITH MANY OF THE MOST IMPORTANT ITALIAN ARTISTS, BUT THIS IS NOT ENOUGH. WE WANT MORE: GIVE OUR ALL TO INSPIRE THOSE WHO DIDN'T MANAGE TO STAND OUT AND NEED A HELPING HAND.
PRESET PACK
"WV RC-20 SIGNATURE COLLECTION VOL.1"
40 PRESETS CREATED BY WESTVIEW IN ORDER TO HELP MUSICIANS AND PRODUCERS TO IMPROVE IMMEDIATLY THEIR SOUNDS
Learn more